Specialist in the fitting of special vehicles for 30 years.
Through its vehicles, BSE is present and recognised in all four corners of the world. Thanks to its expertise in design and manufacturing, its taste for innovation, but also its ability to offer special vehicles that meet local regulations.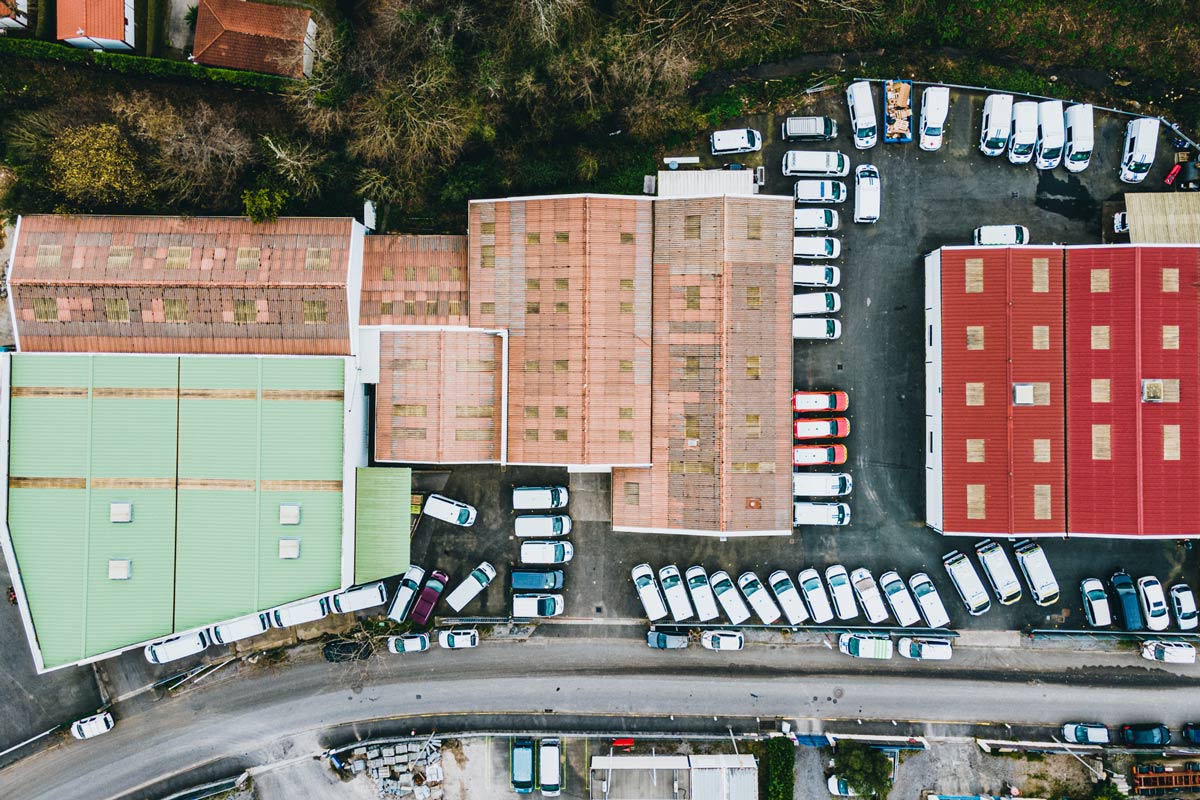 Designers and manufacturers of innovative and long-lasting special vehicles
Taking care of people is the ambition of BSE. In 1993, BSE produced its first ambulance. 30 years later, the range of ambulances and more generally of sanitary vehicles has been greatly extended, with notably less conventional ambulances, such as 4X4 ambulances.
At the same time, BSE has developed a range of funeral vehicles, using the same methods and standards as the medical vehicle. The BSE vehicle ranges are recognised for their high quality, comfort and reliability!
Quality: our daily compass
BSE has developed a unique know-how and expertise since its creation in 1993. Thanks to its high standards of quality and excellence, BSE offers a range of innovative, reliable and comfortable medical and funeral transport vehicles.
Quality FITTINGS
Our fittings are designed on the basis of 2 criteria: durability and practicality.
Durability is ensured by rigorously selected materials used in a thickness that allows rigidity and solidity.
Quality of SERVICE
Service is at the heart of our quality approach. Our teams of sales advisors and technicians make your needs their obsession. To take our approach to the extreme, we have created an "enhanced" customer service: Customer Care.
Quality of the ORGANISATION
We are constantly working on quality registers in the development of processes, in the training of our employees and in the organisation of workshops. This requirement allows our customers to benefit from the right quality/price ratio.
Our added value: innovation
Innovation is in BSE's DNA. From the first ambulance to the electric vehicles, the innovation approach has guided the development of products by our teams. By combining creativity, know-how and expertise, BSE manufactures unique special vehicles, which are distinguished by their quality of design, manufacture and use.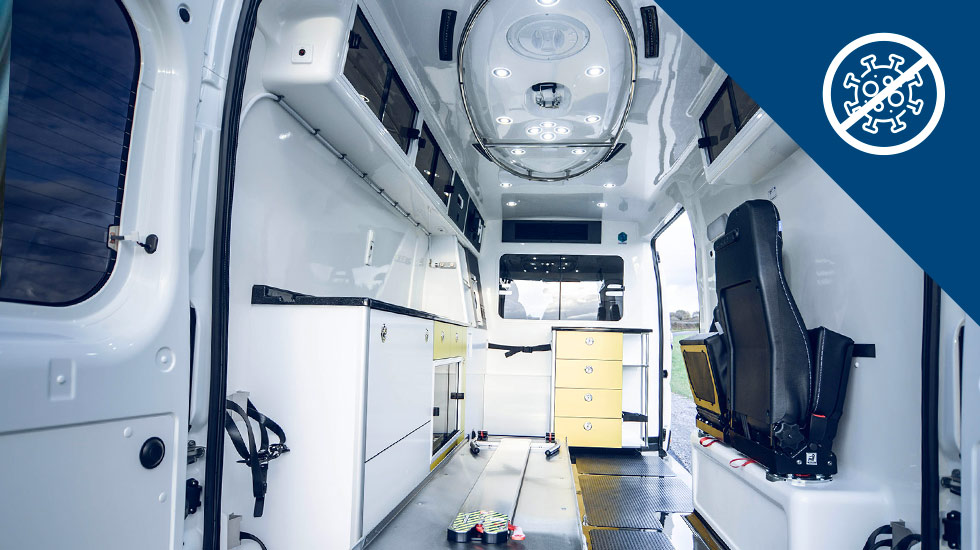 Thanks to a core injection process, the BSEBact cells and treatment permanently eliminate the risks that cause hospital-acquired diseases. The design also facilitates cleaning and increases the longevity of the facilities.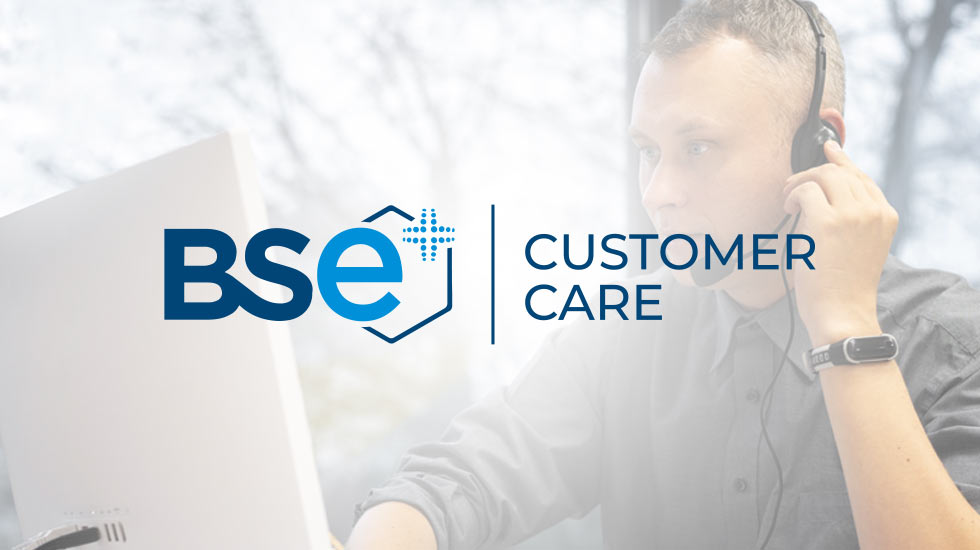 The new generation of customer service
Customer Care is an innovation and service offered to all BSE customers. It is a reinforced version of the after-sales service, which accompanies the daily life of the users of our special vehicles with greater proximity and responsiveness.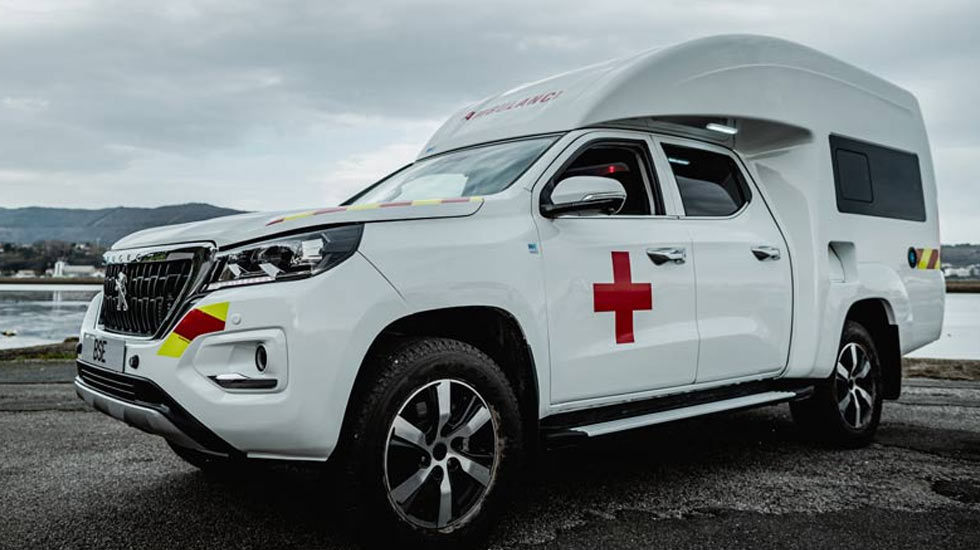 General purpose ambulances
Our expertise in intervention vehicles has enabled us to develop a unique know-how in fitting out vehicles for all types of terrain. We have designed 4×4 ambulances, which allow access to terrain that is usually inaccessible.
Our range of ambulances and hearses.
BSE offers a wide range of medical and funeral vehicles. Inside our vehicles, each layout is optimised to meet the needs of our customers and studied in compliance with the standards.